Invictus Roofing and Solar
On-Demand Denton Roofing Contractors
Premier Roofing Contractor in Denton
Is your roof ready to handle whatever comes its way? Roof damage is a slow and steady process that can creep up on you before you know it. Having a team of Denton roofing contractors on standby is what every home and business owner needs.
Whether we're performing a routine inspection or repairing last week's storm damage, our team will be ready to assist. Our crew of professional Denton roofing contractors will make your headache disappear. Schedule your no-obligation roofing inspection today.
Our
Denton

Roofing Services

With a dynamic range of Denton roofing services, there's nothing we can't do. Everything from exterior renovations to complex roofing repairs is our specialty. Take a look at how we can help you.
Roof Repair
Neglected damage to your roof will slowly but surely get worse over time. What started as a small fix can quickly turn into a big job if not repaired as soon as possible. Take this opportunity to repair any roof damage today and keep your family safe from the elements.
Roof Replacement
Having a roof replaced isn't always an easy task. That's why we've made it our job to keep the process as smooth and pain-free as possible. Experience an affordable, quick, and professional performance from the start. Give us a call today.
Commercial Roofing
Every building needs a roof. Whether your Denton facility serves the general public or is a wholesale warehouse, our team of experts are on the job. From large commercial shopping plazas to small retail storefronts, we can do it all.
Hail & Storm Damage Repair
Mother Nature can take its toll on even the most newly constructed roofs. If you've just experienced a rough storm, large hail, or high winds, the least you can do is take advantage of a no-obligation roofing inspection.
What Makes Us The Best Denton Roofing Contractors Around?
A dedication to these three variables keeps our customers coming back. It's more than quality service, it's a superb attention to the details. Have a look below to learn how we keep everyone satisfied:
Absolute Transparency
The roofing industry demands total transparency and honesty. Over the years we've developed a reputation that customers can trust.
Commitment To The Denton Community
Serving the Denton area is a privilege for us. That's why you can count on us to do a job well done, 100% of the time.
Passion For What We Do
Roofing and exterior renovations is what we do. It's who we are and why we get out of bed in the morning.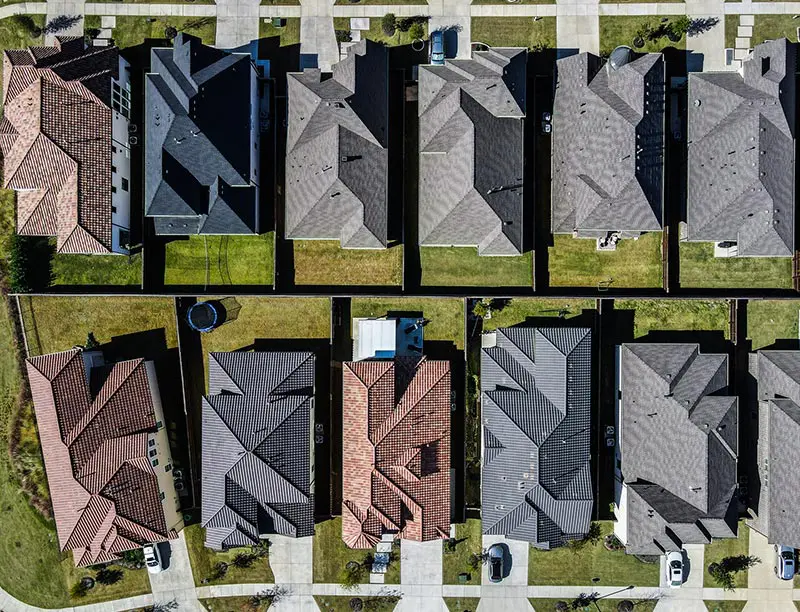 "I recently used Invictus Roofing services for my roof replacement and I worked with Kevin as my primary point of contact. I couldn't possibly put fairly into words how happy I was with this experience. Kevin kept me completely informed about the progress and status of the project from start to finish. The members of the Invictus Roofing team were always prompt, behaved very professionally, and delivered great customer service by performing high-quality work. I greatly appreciated Kevin and his team's attention to detail. They were a pleasure to work with and I will certainly be using their services again."
Harry Kleinschmidt
Denton, TX
SEE MORE
Claim Your No Obligation Roof Inspection
We can be out at your home or business and on the roof within the same day. After one quick call, one of our roofing experts will get going on a no-obligation roof inspection for you. We'll let you know through detailed reports, pictures, and video the state of your roof.
Get Started