Roof Replacement in Dallas, Fort Worth
Experts in guiding you through the roof replacement process
Residential Roof Replacement Made Simple
A home is one of the biggest investments most people will ever make. We will help you protect that investment with a free roof inspection. Delivering top-rated roofing and exterior renovation services is what we do best. Talk to the team today to help protect the safety and integrity of your home.
Get Free Roof Inspection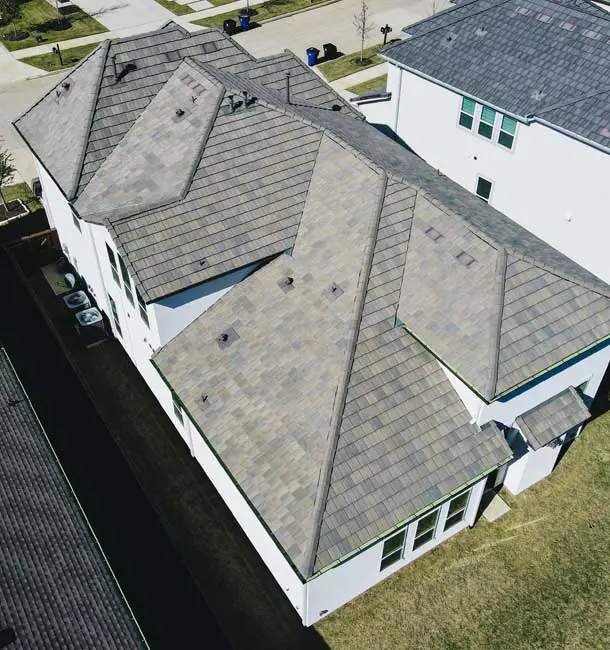 Why Replace Your Roof?
Discover Enhanced Energy Savings
Keeping your roof in top shape will help lower your energy costs. Everything from color to material choice can impact your energy bills. We'll help guide you through the process one step at a time.
Protect Against Storm Damage
High winds, string rains, and flying debris can wreak havoc on your roof. If you live in an area when storm damage is a constant threat, you need a team to keep your roof protected.
Stay Ahead of Age-Related Roof Damage
Sometimes it's just age that causes the problem. If it's been more than a year since your last roof inspection, you'll want to give us a call. As your Home Roof Replacement experts, we'll go the extra mile when you need it most.
"I recently used Invictus Roofing services for my roof replacement and I worked with Kevin as my primary point of contact. I couldn't possibly put fairly into words how happy I was with this experience. Kevin kept me completely informed about the progress and status of the project from start to finish. The members of the Invictus Roofing team were always prompt, behaved very professionally, and delivered great customer service by performing high-quality work. I greatly appreciated Kevin and his team's attention to detail. They were a pleasure to work with and I will certainly be using their services again."
Harry Kleinschmidt
Dallas, TX
More Reviews
1.

Start with an inspection

A roof inspection will detail what condition your roof is in, what your individual needs are as a property owner, and if we recommend contacting your homeowner's insurance to submit a claim.

Schedule Free Inspection
2.

If necessary, contact insurance to meet with an adjuster

Your insurance provider will send an adjuster to review your roof. Invictus Roofing and Solar is happy to meet with your adjuster onsite to review our findings.
3.

Your reroof process
Our team will begin your project by protecting your landscaping prior to the installation of your new roof system. We only install the highest quality of materials on our projects installed by our trained and certified team. You'll never find flimsy staples on our roofs. Most reroofs take 1 to 2 days to complete depending on the size design of the roof and you can stay in your home during the removal and installation.
When the project is complete all waste will be hauled away.
This process will vary based on the scope of work. If you require the removal or replacement of gutters, power washing, fence staining, or additional items the process may be altered to make sure all items follow best practices and proper order of operations for your home.
4.

Submit final documents to insurance (if necessary)

After your roof is complete you can request your final payment from insurance. This payment is called "recoverable deprecation" and the portion of your benefits held by your insurance company until proof of work completed is documented.
5.

Enjoy the safety and protection on your most valuable assets with your new roof

Invictus Roofing and Solar offers labor warranty protection packages from 1-5 years on residential homes (with exclusions) and stated manufacturer material warranties. Labor warranties are non-transferable. Material warranties may be registered with the manufacturer and transferred for a nominal fee upon home sale.
Financing
Keeping a roof over the family's head is the goal for most homeowners. Everything from disaster to corrosion can eat away at your roof. Keeping roof repair services affordable, starts with some basic financing. With rates that won't break the bank and a team of professionals ready to keep things simple, your roof will always be in its best condition. Don't hesitate to contact us with any questions you may have!